NEWS UPDATE ︎ RÁDIO LOSSÚM will return someday somewhere. 📻 Thank you to all who tuned in! 🎙
SÓTANO

"SÓTANO ISSUES 1-4"
16×24 inches / folded broadsheet printed recto & verso / 2021 subscription series US$30. -add to cart-
💦️🦇️🐛️🧠️🎩️💀️🔪️🔧️🗝️📍️

Sótano is a new serial interview poster-zine that asks photographers the hard-hitting questions.

Launched at the 2021 Printed Matter Virtual Art Book Fair as a subscription series, with Issue 01 (featuring Carlos Jaramillo) shipping in March. Subsequent quarterly issues for the 2021 subscription series feature other Los Sumergidos colleagues, including Carlos Loret de Mola, Motohiro Takeda, and Jade Thiraswas. Subscribers will receive four issues over the remainder of 2021.


100% Vegan

GMO Free
Ethically Sourced
YT Approved

Destined to be a future cult classic. Start your collection now.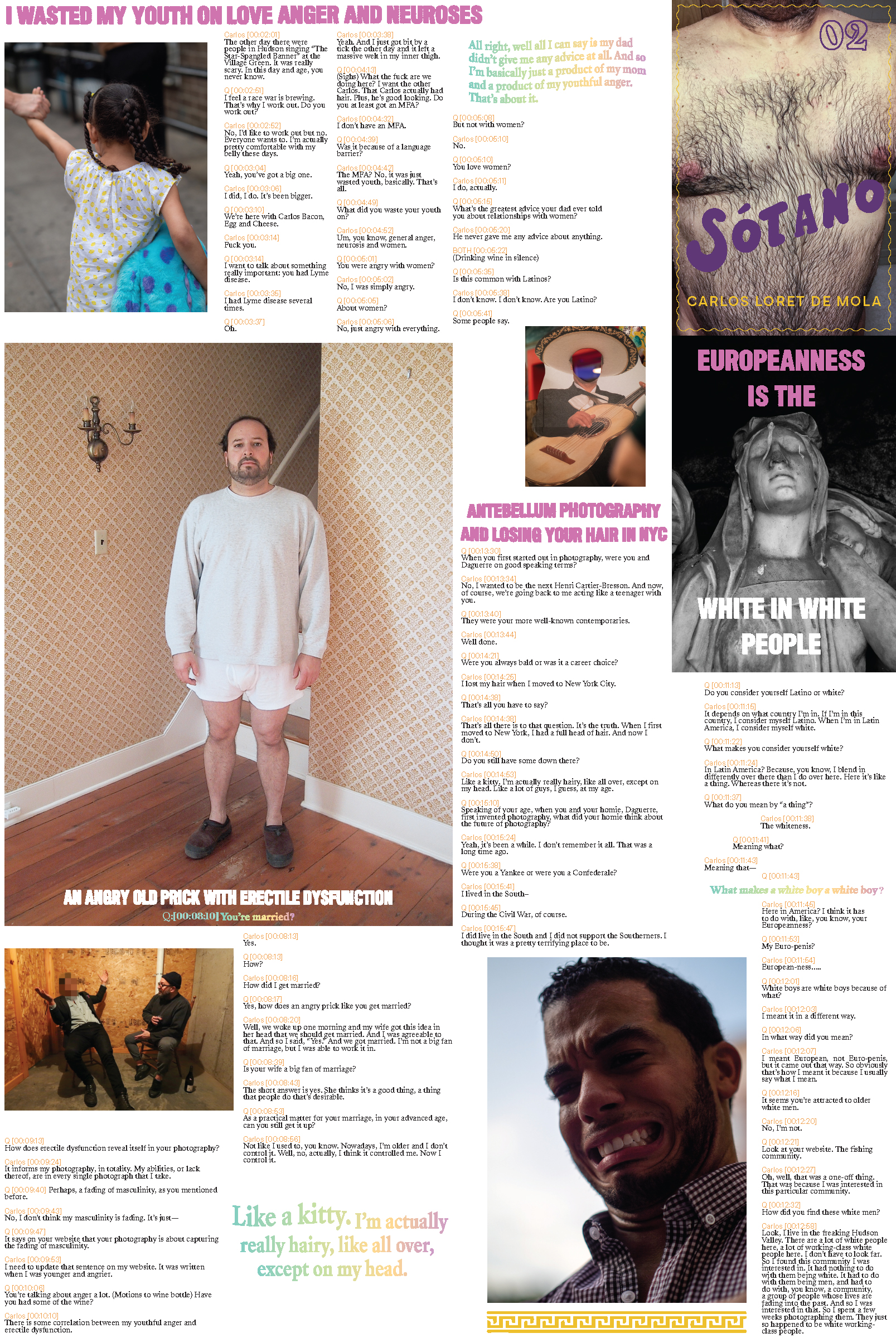 LOS SUMERGIDOS
"LOS SUMERGIDOS"
7.75×10.5 inches / 112 pages / softcover US$40. -add to cart-
special edition comes in a hard custom slip case with 3 prints US$120. -add to cart-
👽️👀️🚶️🐖️🌎️🌵️🌵️🌈️🕳️🌹️

Our eponymous title.

The five authors construct the life of a young woman named Teresa (1991-2063), who left Mexico to come to the United States for reasons unclear. The authors imagine what may have transpired through photographs taken in Mexico and upstate New York, her supposed destination, along with interviews with people who knew her or who may have seen her. The harsh reality of the border is always present, creating tension between her life as we imagined it and other, sometimes tragic, outcomes. In the end, the book proposes thinking of photographs as constructions and not as documents.